Starting from March you can integrate a new payment method on iRaiser solutions

We are proud to announce that starting from March our clients will be able to better their donors' user experience, thanks to the integration of a new payment method on iRaiser's solutions: Satispay. The mobile payment app allows you to raise funds in a simple and efficient way, speeding up donations in security.
Thanks to Satispay your donors can: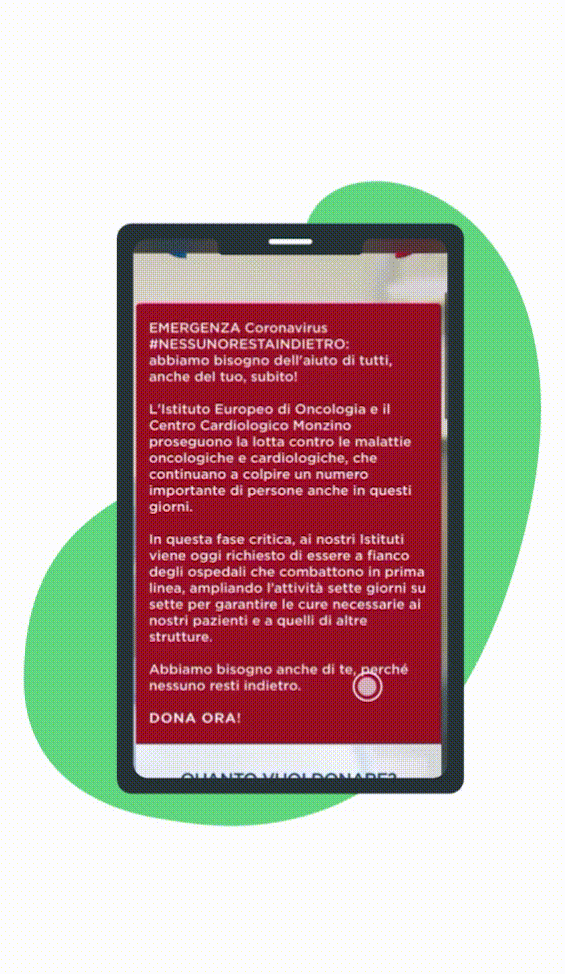 Make a payment in a fast and secure way, without any fee, directly from their smartphone and using the budget available on their Satispay account.
Subscribe regular donations to your organization.
Donate safely and independently from credit cards, telephone operators or a specific bank.
Download the donation receipt directly on the app or their email to benefit from tax deductions.
Video: donation through smartphone with Satispay
Fondazione IEO-CCM is our first Italian client to have integrated Satispay as a payment method on their iRaiser solutions. We are happy that the non profit organizations we work with are using the new "smart tools" on the market, so that they can raise funds and awareness for their causes.
Rates to use the service
Subscription & withdrawal from the service: free of charge
Deposit of donations received into your current account: free of charge
Transactions of 10€ or less: 0.5%.
Transactions over 10€: 0.5% + 0.20€.
Did you know that 75% of donations were done via mobile on the recent Fondation de France campaign against Coronavirus, raising over 15 million euros?
Now more than ever, nonprofit organizations need to have the most performing donation forms, and advanced payment methods like Satispay are essential to help you raise donations faster, not just in times of emergency, but in all your fundraising campaigns.
With the integration of Satispay as a new payment method on iRaiser's solutions, donations will be smarter than ever increasing your fundraising in a secure & efficient way.
Do you want to discover how to optimize your donations thanks to payment? Check out our whitebook: How to improve conversion rates on your donation form thanks to payment.